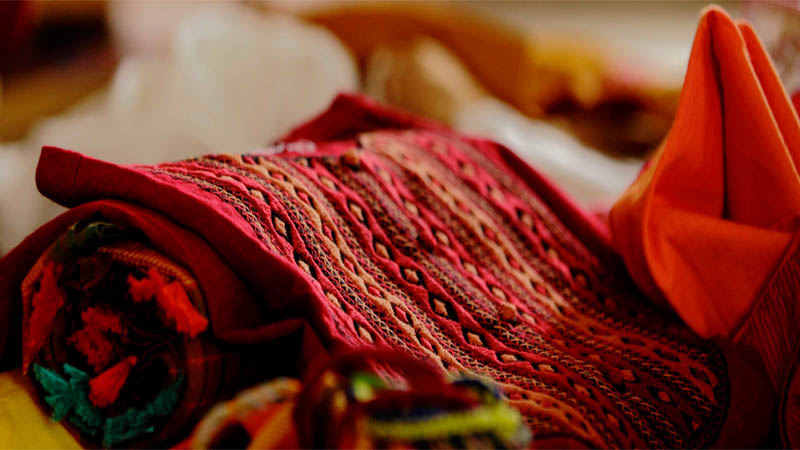 WELCOME TO THE URMUL STORE
Rural artisans living in the most difficult, inhabitable regions of the Thar Desert for years have been creating authentic, fairly crafted hand made products. Across the world, many people who value this work and their makers, unfortunately have little or no direct connect with them.
This platform is aimed at becoming a new age marketplace bridging that gap. We bring the rural artisans, organizations working with them, and the customers together on the same platform.
This is an attempt to open a new door to the lives and crafts of the rural artisans who are living in isolated regions in Dhanis and small villages amidst the harsh realities of Thar.
OUR MISSION
A chain cannot serve its purpose if even one of its links is weak or broken. Connecting the urban economy and the rural economy requires a very strong link – one that understands challenges of rural living conditions and withstands pressures of consumer expectations. Social and economic environment continue to affect the artisan's eco-system and livelihood possibilities. Currently, there are huge gaps in the processes due to lack of education and infrastructure, difficult weather conditions, geographical challenges, and social structure.
For close to three decades now, we have worked with the artisans in the Thar region. Our work with them has gone far beyond business or skill training or sourcing orders for their work. We are a family now and our relationship is built on trust and our continuous presence in their lives. At Urmul Desert Crafts, we want to bring the market to the artisans and not the other way around. Hand-holding the artisan through this journey and continuously working to provide a sustainable and dignified source of livelihood to the communities, is our utmost priority.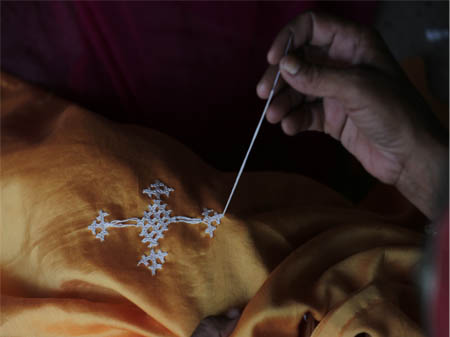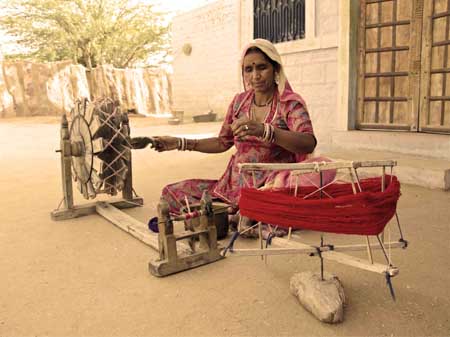 OUR FOUNDATION
A piece of craft made with a smile on the face has a value beyond money.
Our institution is built on the foundation of equality, fairness and happiness. We consistently work towards breaking gender stereotypes and rigid mindsets whether it is in our work places, village centres or in local communities here in Thar. We train and provide more and more opportunities for the women to take center-stage in decision making and leadership roles. We pay fair wages to our artisans. Our regular training includes imparting business and production management skills as well as equipping artisans to calculate fair wages on their own, This not only helps them see the value in their craft but also enables them to hold their ground while dealing with other parties or customers.
The happiness quotient is valued a lot in our system. A piece of craft made with a smile on the face is priceless. All our effort is directed towards seeing that smile on the face of our artisan throughout the process - right from when she embroiders the piece to when she earns her own living and is able to provide for herself, her children and support her family.