RANGSUTRA
Rangsutra Crafts India (Rangsutra), established by Sumita Ghose in 2006 as an artisan collective, is one  social enterprise.
It is a company owned by a community of artisans across rural India. Rangsutra's core value is respect for both the producer and customer, they ensure a fair price to the producer as well as quality products to the customer.
Rangsutra sells a range of handcrafted products to Fab India, a partner and promoter of village handlooms work and traditional crafts and skills. Its export partner is IKEA, a Swedish multinational group of companies known for their designs, particularly in furniture.
The organisation is largely women-centric; the majority of their members are female artisans. They develop traditional craft skills like hand embroidery and handloom weaving. Rangsutra is transforming the lives of many weavers and artisans across the country, from Rajasthan to Manipur.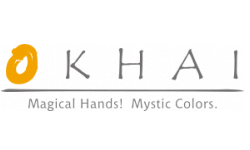 OKHAI
Okhai, as a brand was established by Tata Chemicals Limited and Tata Chemicals Society for Rural Development (TCSRD) with the aim of generating empowerment in rural areas.
Okhai as a brand was built with the vision of setting up a sustainable business of rural handicrafts/products, that helps in empowering women and uplifting their economic status.
It offers handcrafted apparel and lifestyle products created by rural artisans from across India. These artisans are gifted with the talent and traditional skills to craft exquisite designs in styles that are unique to their culture and heritage.
Okhai has made a significant contribution to the lives of rural women by providing livelihood opportunities that help women empower themselves. Artisans working with Okhai witnessed an improvement in their economic as well as social status. They are now educating their children, improving their homes, travelling to cities and are respected in the village for having jobs.

IKEA
IKEA, a Swedish multinational group of companies known for their designs, particularly in furniture. IKEA's vision is to create a better life for as many people as possible.
As a brand IKEA is committed to Safety, Sustainability, and Forestry.
The brand opened its first Indian store in Hyderabad in August 2018. It is rapidly scaling its operations and market presence in India.
Within the next 10 years, Ikea hopes to have a presence in 49 Indian cities, 30 of which will have some physical stores, either large or small, while others will be served by ecommerce and support services, including carpenters trained to help customers assemble their new furniture.

FABINDIA
Fabindia was established in 1960 by John Bisell. It started out exporting home furnishing , before stepping into domestic retail in 1976, when it opened its first retail store in New Delhi.
Today it has more than 250 stores across India and abroad.
The brand is India's largest private platform for products that are made from traditional techniques, skills and hand-based processes.
Fabindia links over 55,000 craft based rural producers to modern urban markets, thereby creating a base for skilled, sustainable rural employment, and preserving India's traditional handicrafts in the process.
The products of Fabindia are mainly sourced from villages helping to provide and sustain rural employment in India.
They are currently produced by over 40,000 artisans and craftspeople across India. The hand-crafted products also encourage good craftsmanship.